Seminar at Central Hospital, Ca Mau
KEDRION S.P.A, ITALY
www.kedrion.com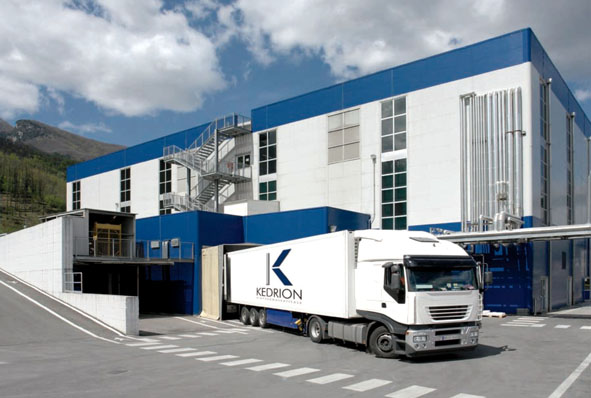 VISION
Everyone has the right to life, liberty and security of person*
Sometimes, natural, accidental or social causes obstruct the natural right to life, liberty and personal security.
Because of the special nature of its products, Kedrion supports people, communities and institutions in reducing or removing those obstacles that prevent people enjoying such rights.
Kedrion helps turn the natural rights (life, liberty, security) into the social right to live in the best possible conditions. For this reason, it collects and converts, makes active and usable that vital energy that is generated and regenerated, preserved and carried through blood; so that it can be transferred from one human being to the next, and anyone can enjoy one's fundamental rights.
* Universal Declaration of Human Rights, art. 3.
MISSION
Kedrion produces and distributes human plasma-derived medicinal products, which can improve people's quality of life.
It works to maintain its excellent industry standards and aspires to ongoing improvement, in order to retain its leading position in Italy and increase its share of the international market.
It works to strengthen its role as the accredited partner of the medical, scientific and institutional communities.
Its ambition is to strengthen its worldwide role as a strategic partner of the national health systems of those countries which aim at becoming self-sufficient in the availability of plasma-derived products also by means of technology transfer.
Kedrion produces wealth for its investors, for its employees, for the local community, and does it consistently with its own vision and with its values, which are responsibility, transparency, confidence in and respect for people.
INTRODUCTION
The seminar was hold on Central hospital of Ca Mau Province at 23/7/2014. In this meeting, Dr.Elisabeth Clodi (Medical Manager of Kedrion Group) presented about our product IMMUNOHBS 180IU/ml, the efficacy and safety in the prevention HBV in the newborns of Hepatitis B virus carrier-mothers. Beside that, Dr.Cam Giang (Vice resident of Pediatric-newborn baby department, Tu Du Hospital) share the experiences in clinical about prevention HBV from mother to child transmission.
GUEST
The seminar was attended by nearly 80 doctors and nurses of pediatric, obstetric department, KOL and pharmacists of Central Hospital, Ca Mau Province.
PROGRAM

Dr.Elisabeth Clodi, with her presentation
Dr.Cam Giang, with her presentation
Other related
© Copyright 2017 BIVID Pharma.